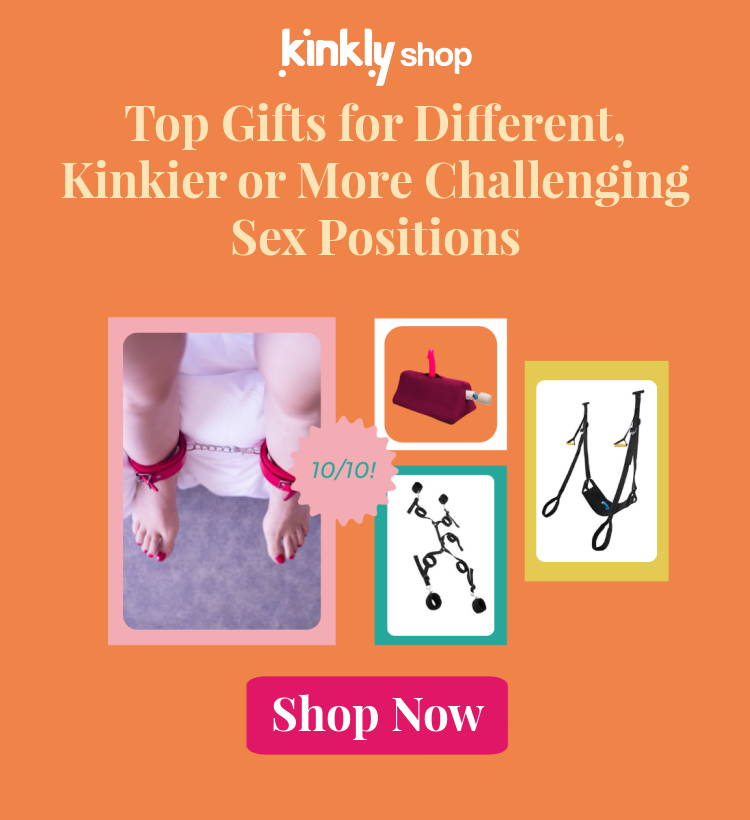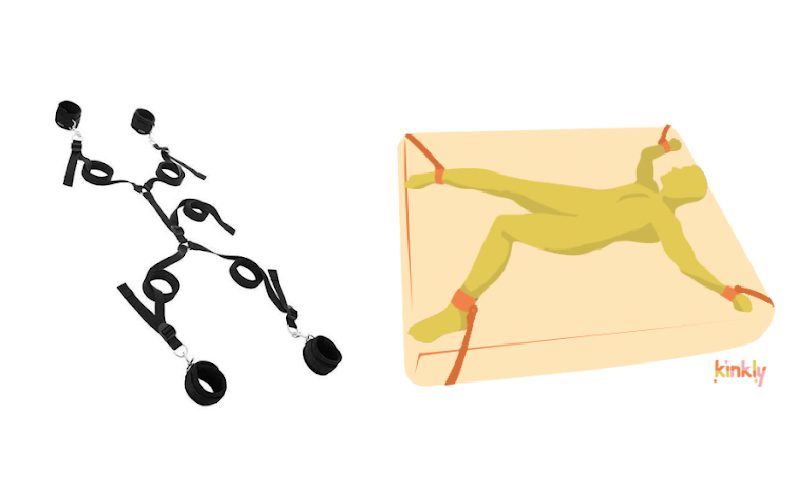 Under the Bed Restraint System
$62.89 USD $ 73.99USD Save 15%
or 4 interest-free payments of $15.72 with 
Turn your bed into a piece of sex furniture! The Under The Bed Restraint System offers the flexibility of easy-to-use, easy-to-hide bondage points with the fun of a fully-adjustable bed bondage system.


Satisfyer Partner Multifun 3
 $50.99 USD $59.99 USD Save 15%
or 4 interest-free payments of $12.75 with 
A vibrator that's as versatile in the bedroom as you are! Built for solo use, heterosexual couples, and lesbian couples, the Satisfyer Partner Multifun 3 offers intense vibrations in an innovative, flexible design. Through its 180-degree rotating head, this silky-smooth silicone couple's vibrator can be used in 33 different ways! Wrap it around a penis while it's inserted into a vagina to share simultaneous pleasure to start, or explore all of the other possibilities with the Satisfyer Multifun 3; your only limit is your imagination!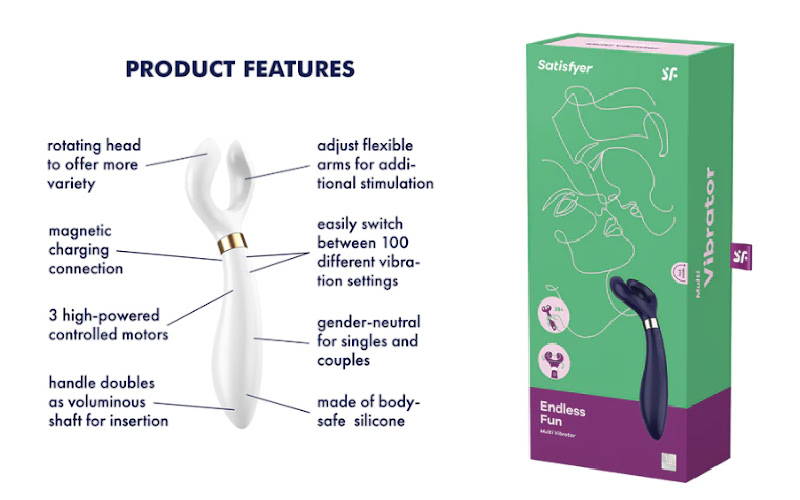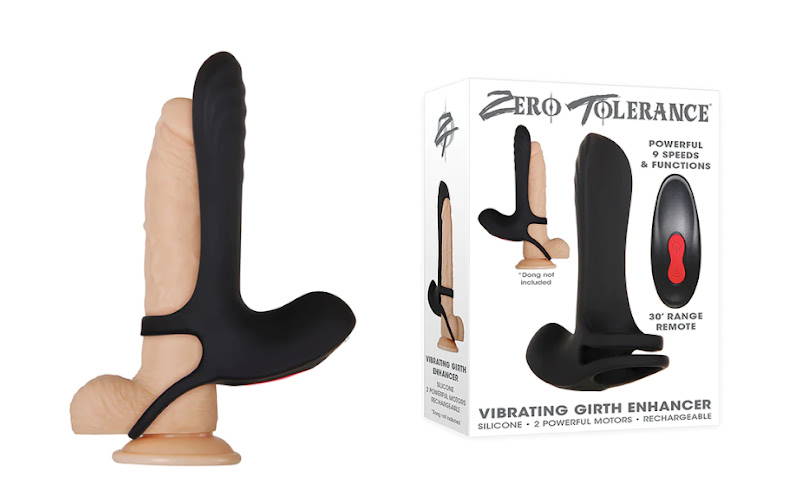 Vibrating Girth Enhancer Extension
 $63.74 USD $74.99 USD Save 15%
or 4 interest-free payments of $15.94 with 
Thicken your size - but also enhance the pleasure! The Zero Tolerance Vibrating Girth Enhancer is a long vibrator that lays along the penis to add pleasure while also adding girth. Further enhancing sensation for any clitoris-owning partners, the Vibrating Girth Enhancer includes an elevated clitoral bump at the base for when sex positions keep you both close.
Liberator Black Label Wedge
$144.49 USD $169.99 USD Save 15%
or 4 interest-free payments of $36.12 with 
Better sex - with sexy bondage in the mix! The Liberator Black Label Wedge set brings bondage to this best-selling Liberator shape. The precise, 27-degree angle provides the perfect tilt to the hips for deeper penetration (and some good g-spot and p-spot pleasure!). The high-density foam both supports body weight and offers a soft, padded surface that feels comfortable (and sensual!). It's particularly helpful for missionary, doggy style, and oral sex, but your imagination is really the limit!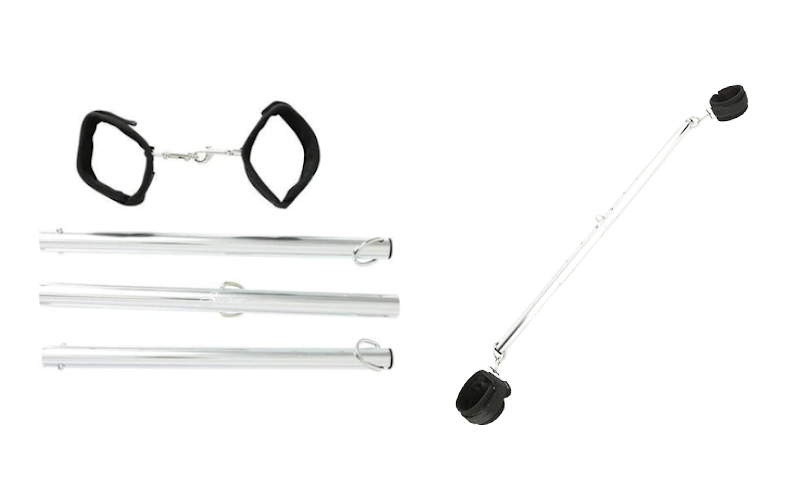 Sportsheets Expandable Spreader Bar & Cuffs
 $50.99 USD $59.99 USD Save 15%
or 4 interest-free payments of $12.75 with 
Never leave home without your spreader bar. Perfect for people who require discreet gear - or those who love traveling with theirs, the Sportsheets Expandable Spreader Bar Set is a spreader bar partnered with two, adjustable cuffs. This unique spreader bar breaks down into three short pieces for discreet storage of the entire set.
 $131.75 USD $155.00 USD Save 15%
or 4 interest-free payments of $37.50 with 
Welcome to the Liberator Fascinator Throw - the waterproof blanket that's especially designed for sex. This supremely plush throw blanket looks like an average blanket on the outside, but on the inside, it's a fully waterproof blanket that feels luxurious against the skin - and can be tossed in the washing machine when you're done!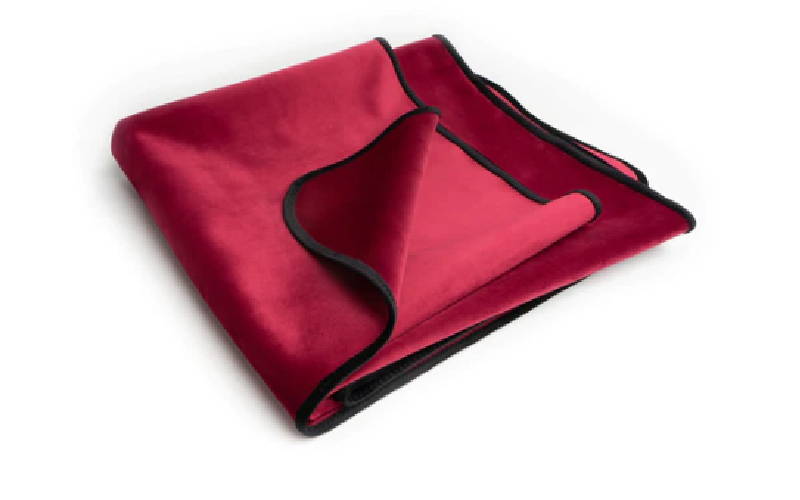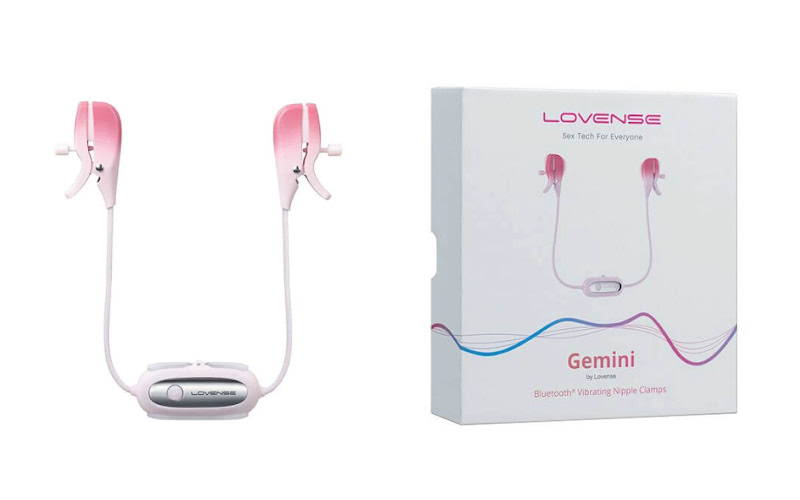 or 4 interest-free payments of $22.49 with 
The Lovense Gemini nipple clamps are a set of vibrating nipple clamps that include the famous Lovense technology. Yes, that's right! These nipple clamps connect to the Lovense app to open up ways to play with your clamps that you didn't know were possible! Easily connect them to the app to control the vibrations whether you're in the same room or an entire continent away.
 $57.80 USD $67.99USD Save 15%
or 4 interest-free payments of $16.99 with 
A panty vibrator with a serious secret! The Satisfyer Top Secret+ is a panty vibrator that offers triple stimulation. Yes, the vibrator includes clitoral, vaginal, and anal vibrations - all in a single toy that can be used with any pair of underwear. With a g-spot focused shaft and a super-slim anal probe that's designed for absolute beginners, the Satisfyer Top Secret+ was designed to be your go-to toy for overwhelmingly delicious, hands-free sensations.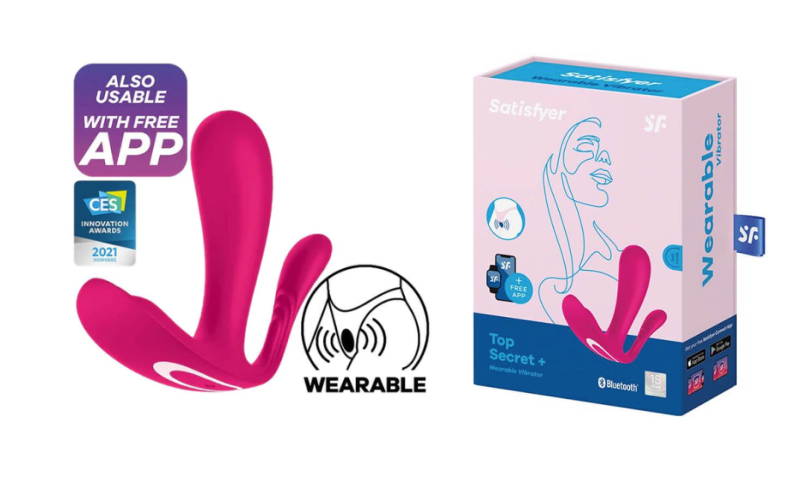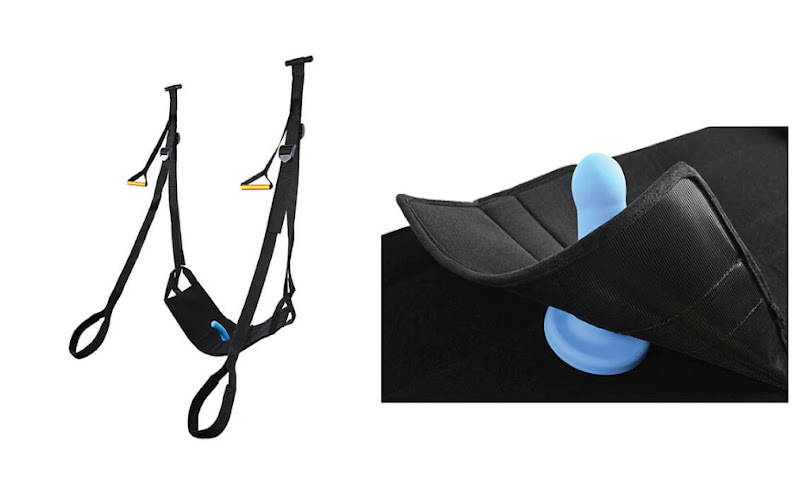 Sportsheets Door Jam Sex Sling Special Edition
 $106.24 USD $124.99 USD Save 15%
or 4 interest-free payments of $26.56 with 
An orgasmic sex swing experience with just a door! The Sportsheets Door Jam Sex Sling Special Edition takes Sportsheets' best-selling Door Jam Sex Swing - and adds some serious improvements. We're talking a wider seat, extra padding on the seat, and a removable dildo anchor pad!
 $144.50 USD $170.00 USD Save 15%
or 4 interest-free payments of $36.13 with 
LMake your favorite vibrator even better! Specially crafted for use with a wand massager vibrator, the Liberator Axis Magic Wand Toy Mount is a supportive sex positioning aid that holds your favorite wand massager. Part positioning aid and part sex toy holder, you can simply push your Magic Wand into the open-ended slot and pull the cord through the opposing side.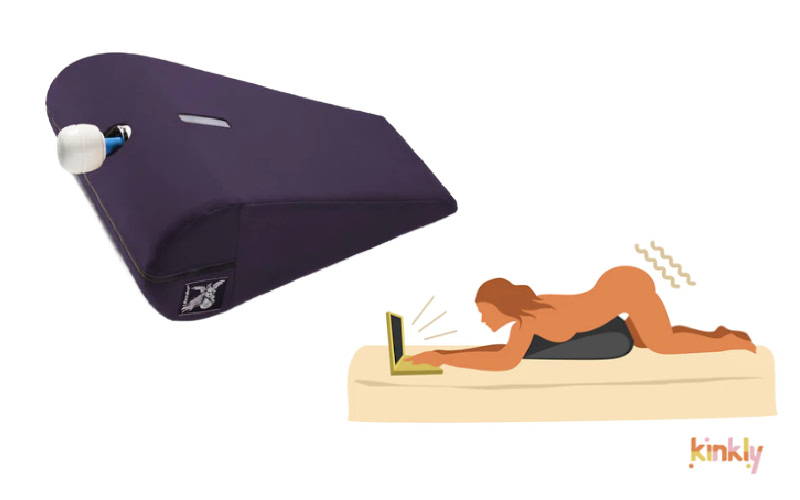 Discover Your Lover Romantic Board Game
 $50.99 USD $59.99 USD Save 15%
or 4 interest-free payments of $12.75 with 
Go on a sexual journey with your partner - where intimacy and erotic enjoyment are how you win. Using 480 questions and tasks, this two-player game starts you off slowly - and ramps you both up as the game progresses. Early tasks include affectionate and romantic tasks to get you looking at each other in that "just-started-dating" light.


 $416.49 USD $489.99 USD Save 15%
or 4 interest-free payments of $104.12 with 
Liberator's Most Versatile Shape - and your new favorite piece of bedroom furniture. Have you ever dreamed of having every angle available during sex? That's exactly what the Liberator Equus Wave provides! This 5-in-1 sexual playground offers unlimited positions and just-as-unlimited angles!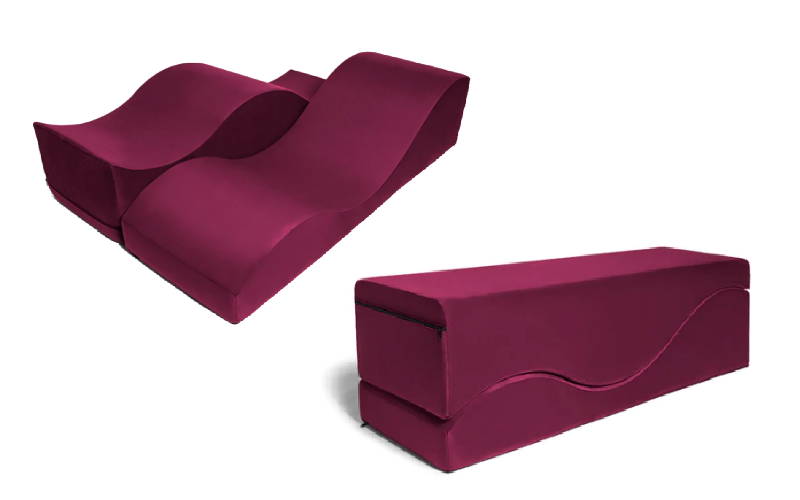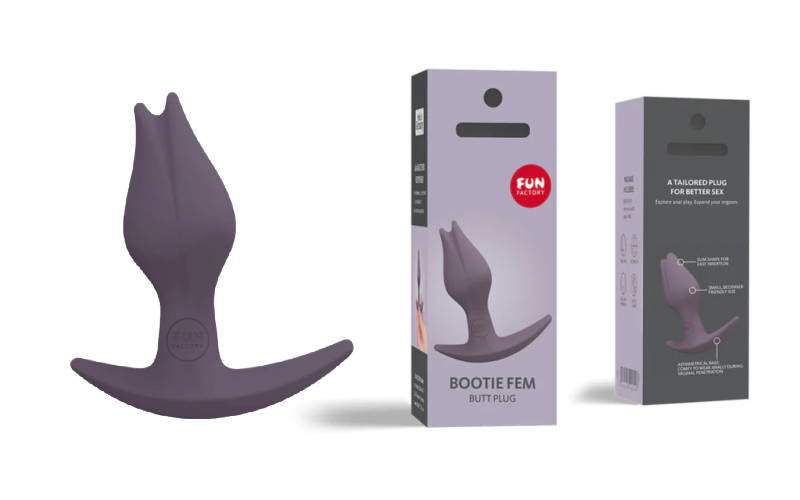 $39.09 USD $45.99 USD Save 15%
or 4 interest-free payments of $9.77 with 
Explore anal play with a toy designed to leave the vagina open for business! The standard design of many anal plugs can make it difficult to explore double penetration, but the Fun Factory Bootie Fem was specifically crafted for the needs of vulva owners!


 $297.50 USD $350.00 USD Save 15%
or 4 interest-free payments of $74.37 with 
Bondage: literally anywhere. With the Liberator Bondi board, you can play out your bondage fantasies anywhere - whether it's on the bed, the floor, the kitchen, or even while traveling in your hotel room! This portable bondage board folds out into a full-sized bondage board that's complete with bondage points along all of the sides.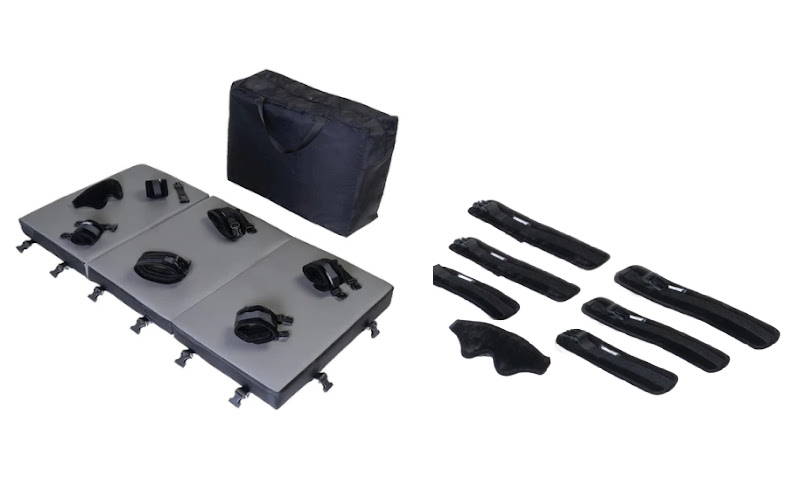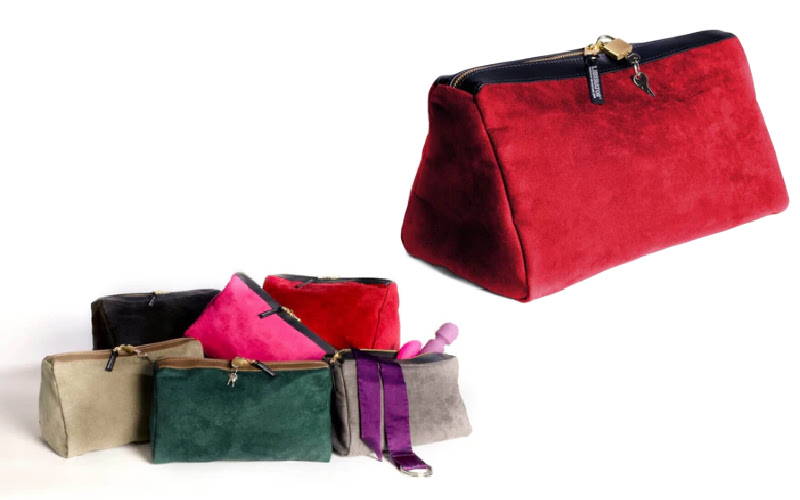 Liberator Tallulah Toy Bag
 $58.65 USD $69.00 USD Save 15%
or 4 interest-free payments of $14.66 with 
Sex toy safety with a lot of flair! The Liberator Tallulah keeps your favorite sex toys discreetly contained in a gorgeous, easy-on-the-eyes case. A deep, triangularly-shaped case, this bag fits way more than just one single sex toy! At 13" in length with a 7" height and 7" width, this bag can fit multiple sex toys - including many wand massagers!
 $278.38 USD $347.97 USD Save 20%
or 4 interest-free payments of $69.59 with 
Into bondage and can't wait to make sure you have all of the kinky options at your disposal 24/7? You're probably going to love this BDSM kit that brings a discreet DIY dungeon right into your own home!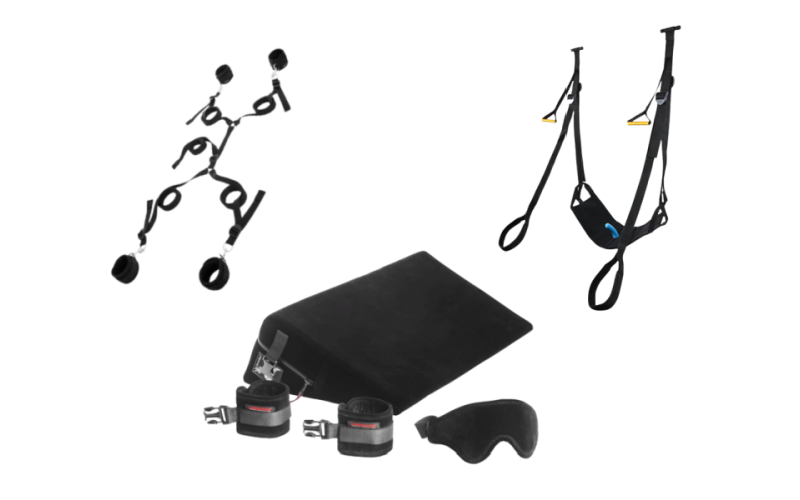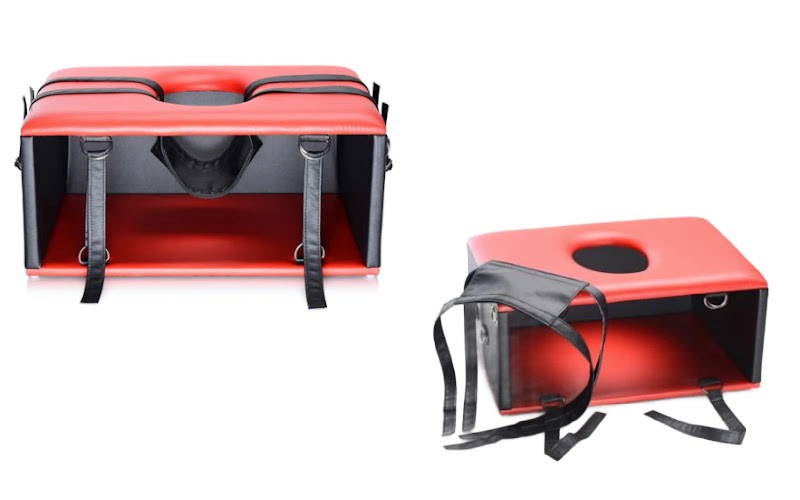 Master Series Queening Chair
 $467.50 USD $550.00 USD Save 15%
or 4 interest-free payments of $116.87 with 
Receive oral sex in style! The Master Series Queening Chair makes turns facesitting into an entire orgasmic ritual - with improvements to both the receiver and the giver. Whether using the Master Series Queening Chair/Kinging Chair for oral sex or rimming, everyone involved is going to find something to fall in love with.